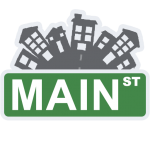 Cutting-edge, innovative technology that's easy to use, gives you the information you need when you need it, and keeps track of all the little details that make you shine with your customers. That has always been Main Street's mission from day one back in 1993, and is still true today! We're a small company with big goals and the tenacity to achieve them.
Boulevard gives you the peace of mind that all of those little details, from customer interactions to accurate documentation for taxes, are handled for you. Doing so lets you focus on what you do best - building relationships with your customers.
We are proud to provide you with the finest software for your business that is specifically developed for sole proprietors.
We're here to encourage your success with Boulevard and, in turn, your business. Our goal is to provide you with knowledgeable support.  We understand your business entirely and are dedicated to your success.
We offer an extensive online support center with articles containing step-by-step instructions and videos. You also can reach out to us through live chat, email, or submit a question through our website for additional help.